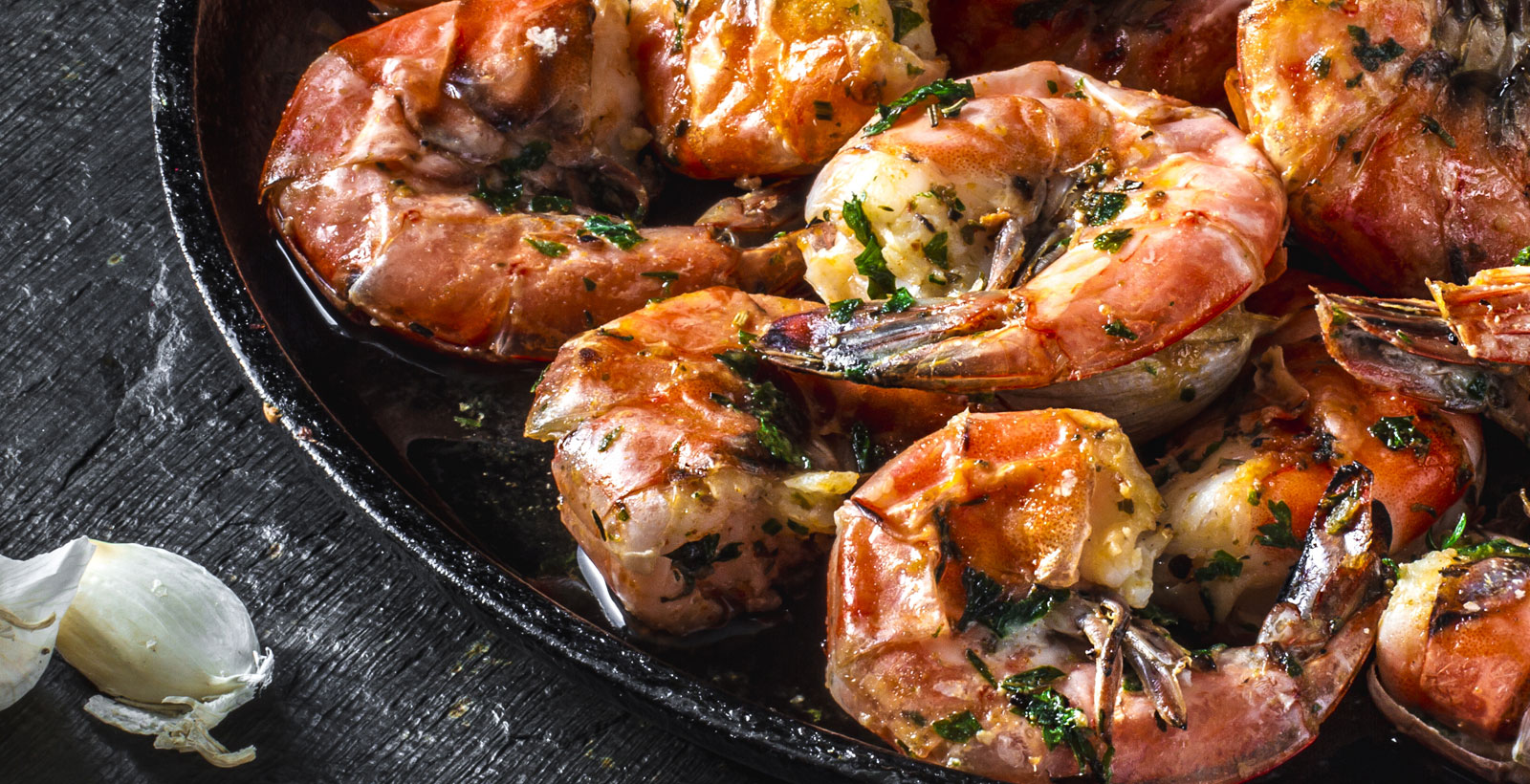 Raw Shrimp - Shell On
Diamond Reef® Shell On Shrimp have a bite or snap and a pleasant shrimp taste. Shrimp can be seasoned and used in an infinite variety of preparations. Prior to cooking, the color of the shrimp meat is a greyish-pink that turns a pleasing pink when cooked.
Prep Instructions
THAW: Place the shrimp in a strainer under cold running water until thawed. Drain well, prepare as desired or refrigerate immediately. Use within 48 hours. Do not refreeze.
BOIL: Cook the shrimp in boiling water for about 3-4 minutes.
SAUTÉ: Place shrimp in a sauté pan with melted butter or hot olive oil for about 4-5 minutes. The shrimp are done when they start to curl and turn pink.
Recommended Cooking Methods
Grilled, Fried, Steamed, Sautéed, Baked, Blackened, Roasted, Stir-Fried
Great For
Gumbo, Jambalaya, Soup, Shrimp Dip, Tacos, Fajitas, Pasta Dishes, Casserole, Bacon Wrapped Shrimp, Roasted Shrimp, Scampi, Stir Fry, Shrimp Cocktail, Salad, Ceviche, Sushi
Specifications
Nutritional Facts (Per 4 oz. Serving)

Protein: 23g
Calories: 120
Total Fat: 2g


Sizes Available: 12 oz., 1 lb., 2 lb. *Sizes per pound vary per product
Flavor Profile: Light/Medium
Texture Profile: Firm/Moderate
Wild Caught/Farm Raised: Both
Related Recipes