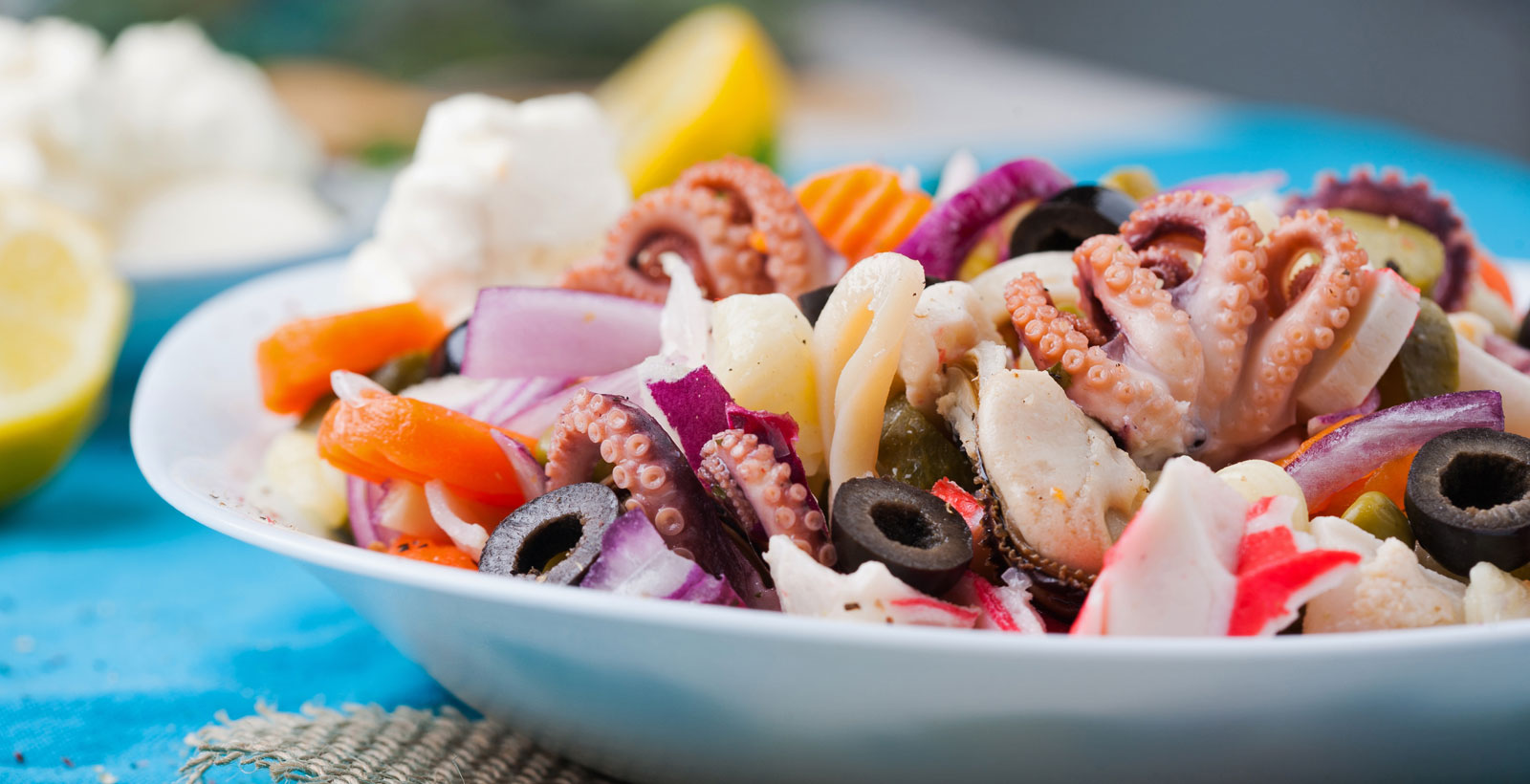 Seafood Combo
Diamond Reef® Seafood Combo features a delightful mix of wild-caught squid, shrimp, octopus and imitation crabmeat. It's the perfect addition to gumbos, pastas, rice skillets and more.
Prep Instructions
THAW: For best results thaw product overnight in refrigerator. For quicker thawing, place Seafood Combo in a strainer and rinse with cool running water for 6-8 minutes or until thawed.
COOK: Sauté thawed Seafood Combo in a pan over medium/high heat for 4-6 minutes or until product is cooked thoroughly.
Recommended Cooking Methods
Fried, Grilled, Stir-Fried, Sautéed
Great For
Gumbo, Seafood Soup, Seafood Pasta, Seafood Rice Skillet, Seafood Medley in Garlic Wine Sauce
Specifications
Nutritional Facts (Per 4 oz. Serving)

Protein: 21g
Calories: 110
Total Fat: 2g


Sizes Available: 16 oz.
Flavor Profile: Medium
Texture Profile: Moderate
Wild Caught/Farm Raised: Wild Caught